https://davidsuzuki.org/story/kanaka-bar-harnessing-the-power-of-community/
I highly recommend:
"Guide to Being an Ally Transgender and Non-Binary Youth" —    online at the Trevor Project
The first step to becoming an ally to transgender and nonbinary people is to learn more; thank you for taking that step with us!
It can be tough for transgender and nonbinary people to bear the burden of educating others about their lived experience. That's why we're publishing this guide: to help begin your education on the basics of gender identity and expression. You'll be able to better support the trans and nonbinary folks in your lives, and help to create a safer, kinder and more accepting world.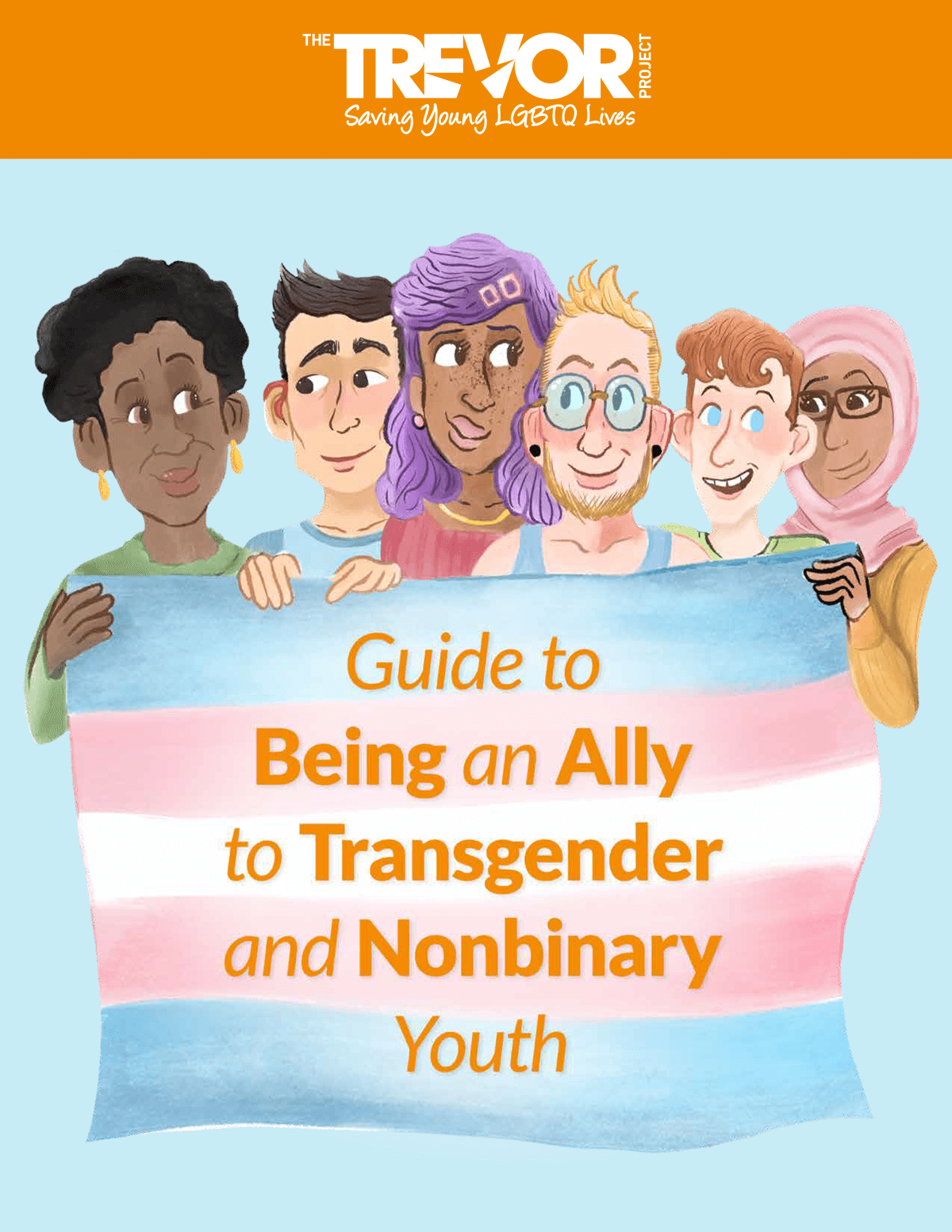 Our 
Guide to Being an Ally to Transgender and Nonbinary Youth
 is an introductory educational resource that covers a wide range of topics and best practices on how to support transgender and nonbinary people.
The guide includes:
The difference between sex and gender
Basics of gender — identity, expression, and perception
Forms of address that show respect (names, pronouns, honorifics)
Helpful tips to increase understanding
Common mistakes and what to do if you've made one
Learning is an ongoing experience, so it's okay to acknowledge that you might not know some things, even after reading this guide. Part of being a good ally is continuing your education, and we're happy to be part of that journey with you.
Trans and nonbinary young people in search of support can contact The Trevor Project's TrevorLifeline 24/7 at 1-866-488-7386, via chat at www.TheTrevorProject.org/Help, or by texting START to 678-678.
"The Mush Hole" was an incredibly powerful story told in dance/drama/slideshow. Incredible.
I hope this performance comes to a city near you. Ask for it. Invite them.
-Jerri Jerreat
Book an evening. Watch this film. Period.
B.C. First Nation leads with green technology, sustainability
A tiny B.C. First Nation is emerging as a leader in renewable and green energy.
The T'Sou-ke Nation, located on the southern tip of Vancouver Island, has just over 250 community members.
Yet in the last decade, the T'Sou-ke have been operating a solar micro-grid, wasabi and oyster farms and an eco-tourism enterprise, and have launched a large-scale wind project.
Chief Gordon Planes said the community's success has come from focusing on long-term sustainability, rather than personal profit.
"We made the decision, which is really easy, that that it's a light footprint approach, and we did that for our children," Planes said.
"It's all about future generations."
The T'Sou-ke Nation refined its vision through a program called Comprehensive Community Planning, administered by Indigenous and Northern Affairs Canada in British Columbia, which helps Indigenous communities reach their development goals.
'Whole community behind it'
"It's pretty important to bring everyone along and that, whatever we envision, that we have the whole community behind it," said Andrew Moore, the community's solar project director.
The planning process helped the First Nation set an overall goal of economic development that fosters a healthy Indigenous population with a focus on four pillars: energy, autonomy, food self-sufficiency and cultural renaissance.
The community's solar "micro-grid" fits well with the T'Sou-ke goals.
                                     … read the rest on CBC news online.
                          ****
 What is a teacher in today's crazy life?
I was deeply honoured to be asked by Queen's University to give the keynote speech to Education students on their first day of class, August 26th, 2019.  Imagine being asked to share what you have learned about your profession to a new young group, invited to talk about whatever you like, to inspire future teachers? Would you pass that up?
Of course I said yes. I was terrified to face an auditorium of about 600 adults rising
up like a wall in front of me. My right leg developed a nervous twitch. My voice squeaked and shook. However,  women's voices have been suppressed for thousands of years in much of the world. I decided to stand up there and speak.
Teaching. There is a lot to consider when deciding to teach today's youth. What are the circumstances of their neighbourhood, their region? What are their cultures? Students at school in a large city might need many opportunities to get them into the woods, to interact with nature, to love it. Teaching literacy and numeracy to elementary students is crucial, indeed, but so is the need to teach them to think critically for themselves, to be kind to others, to be able to stand up–even to governments, and to be stewards of our planet.
We want to guide our students to become open-minded, open-hearted adults, active citizens who are capable of thinking, and acting.
–written September, 2019
Students win Youth Sustainability Champion Award
Posted on 05/31/2019
Students at Elginburg and District Public School were recognized as Youth Sustainability Champions at the annual Sustainable Kingston Awards May 30 for their efforts to ban single-use plastic bags and polystyrene in the city.
Grade 4 and 5 students from Elginburg DPS initiated two petitions – one for Kingston City Council and one for Queens Park – outlining their goal to eliminate single-use plastics and opt for more environmentally-friendly alternatives such as reusable cloth bags and reusable containers.
The students collected 1,600 signatures for their petition to city council and over 2,000 physical signatures for their petition to Queen's Park (this is the only acceptable format for petitions to be read in the legislature). About 50 students presented the city petition to Kingston Mayor Bryan Paterson on the steps of City Hall in mid-April.
The petitions came about after students studied the rights and responsibilities that come with living in Ontario. The classes decided to start their petition to city council after a visit from the city's committee clerk, who talked to them about ways they could become involved in local government. They were then encouraged to think bigger – Queen's Park – following a visit from former Kingston and the Islands MPP Sophie Kiwala.
Students called for a ban on all polystyrene used for food and drink in the city.
Teacher Jerri Jerreat says students are already over the moon with the success of their petitions. "This has really empowered the students. They have learned to be active citizens, to care, to participate in their government."
Sustainability Kingston!
Announcing our third and final nominee for the Youth Sustainability Champion Award:
Announcing our third and final nominee for the Youth Sustainability Champion Award: Jerri Jerreat's grade 4/5 students from Elginburg and District P.S.
(second photo titled: Okay, you adults. You've made a mess. Now clean it up!)
Grade 4 and 5 students at Elginburg and District P.S. gathered signatures on petitions that asked Kingston City Council and the Ontario provincial government to ban the manufacture and commercial use of plastic bags and all polystyrene used for food or drink. The students singled out bags because of the volume of it in the waste stream. Polystyrene is simply plastic with 95% air blown into it, thus, so lightweight, it is blown everywhere, especially into the Great Lakes (10 000 tonnes of plastic falls into our Great Lakes every year, according to the Ontario government). Black or coloured polystyrene is not even recyclable in most places. The students collected about 1,600 signatures for their petition to city council brought to council by Councillor Kiley on April 16th and around 2000  signatures for their petition brought to Queen's Park on April 17th by MPP Des Rosiers. They engaged many local businesses and organizations who put the petition in their locations to attain more signatures.
April 16th:  Two grade 4/5 classes from Elginburg District Public School brought our petition to ban two single use plastics in the City of Kingston with 1562 signatures to Mayor Bryan Paterson. That evening Councillor Robert Kiley read the petition in full to Kingston City Council. More to follow up on this in May!
April 18th:  Member of Provincial Parliament, Nathalie Des Rosiers, first read our petition to ban some single use plastics with 270 signatures from the community of Temiskaming Shores in New Liskeard, northeastern Ontario.  Thank you, friends! More coming next week when Queen's Park is back in session!
[
Ecojustice
What we do.
And why we do it.
Ecojustice goes to court and uses the power of the law to defend nature, combat climate change, and fight for a healthy environment for all.

Our strategic, innovative public interest lawsuits lead to legal precedents that deliver lasting solutions to our most urgent environmental problems.
*************          **************
 There's a hidden story in the response to the AIDS epidemic on the African continent. It's a story about the remarkable progress that communities have made, and the deeply human changes that people experience with the support of their community-based organizations. Over the course of the epidemic, the fabric of communities, families and individuals unravelled, as AIDS struck household after household, and death, impoverishment, discrimination and suffering abounded. In response, grassroots organizations have been providing multiple forms of assistance — in areas such as healthcare, education, income generation, and emotional and psychological well-being — that together have been helping individuals and communities recover from devastating losses.
 I support "Help Lesotho" and "Grandmothers for Grandmothers". The results of these programs have been unbelievable. Girls are going to school, staying there, and learning about their rights. Boys are learning about the rights of girls. Grandmothers are meeting to share ideas on how to bring up this orphaned generation, how to prevent the spread of HIV, and how to have a voice in the governing of their own countries. The grandmothers below went to college to become carpenters for their village, despite enormous prejudice. They're challenging and changing their world.  Pick up the book, "Powered by Love" by Joanna Henry with Ilana Landsberg-Lewis to read about them.  – J.J. February, 2018    …
  p.s.   check out "pearls4girls.org" for gifts or for a wedding. Sweet!
***********  ***********
This is a small, strong group of committed people on the west coast of Canada, fighting for the ocean, the land, the air, the animals, and the rights of indigenous people. I'm glad to support them. -J.J. 2018
************    **********
I first read about this brilliant organization in the book, "A Thousand Sisters" by Lisa J. Shannon. I highly recommend the book.  I lost one sister a few years ago. Now I have a sister in the Congo. –J.J. February, 2018
**************             ***************